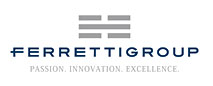 A majority stake in the Ferretti Group has been acquired by the Shandong Heavy Industry Group-Weichai Group, according to a statement and press conference today in Jinan, China. Shandong Heavy's total investment will be €374m. Ferretti will retain its existing management, headquarters and production facilities in Italy.

The statement noted that Ferretti creditors agreed to sell 75 per cent of the Italian conglomerate to Shandong Heavy for €178m of equity investment and debt financing of €196m. The Royal Bank of Scotland Group Plc and Strategic Value Partners LLC will also acquire 12.5 per cent stakes in Ferretti through a €25m equity injection and debt-to-equity swap. Ferretti's capital structure will be fully restructured with debt reduction to around €120m. Tan Xuguang, chairman of SHIG-Weichai Group, said at a press conference that the deal, which must clear Italian regulators, will take three to six months to complete.

"Developing the yacht business is one of the Group's strategic goals for hte next five years," Tan said in the statement. "Through the acquisition, the Group will cooperate closely with this world-renowned yacht maker, providing Ferretti with new channels to market and capital support as well as other resources with which it can expand more effectively into emerging markets."

"We are strongly convinced that this partnership will lead to very satisfactory results and will provide Ferretti Group with a strong capital base which will allow the development of long-term growth plans," said Norberto Ferretti, chairman of the Ferretti Group, in the statement. "Moreover China is one of the most rapidly developing countries for the yachting sectors and has great potential for the coming five to 10 years."

Shandong Heavy is China's fifth-largest equipment manufacturer. It produces bulldozers, auto parts and agricultural equipment, employing about 40,000 people worldwide. Its divisions include Weichai Heavy Machinery, Yaxing Motor Coach Company, Shantui Construction Machinery Co and Hong Kong-listed engine-maker Weichai Power Company. Based in Shandong province, the company last year reported operating income of ¥91.1bn (US$14.41bn). Shandong contains the city of Qingdao, host city of the 2008 Olympic sailing regatta.

Tan said Ferretti may be listed on the Hong Kong exchange within five years, adding that its eight brands sold about 17 vessels in China last year. According to the latest data, the country has about 100 registered yachts above 100 feet.

But the Italian builder is clearly looking to China for its future. According to The Boston Group, the country had about 1.11m millionaire households in 2010. Other luxury yacht manufacturers, including Azimut, Brunswick, Sunseeker and Princess have targeted China as a potentially lucrative market.

"China's super-rich are looking at yachts and jets because the country has so much money now," Richard Tai, luxury-goods analyst at Shanghai-based research firm China Research & Intelligence, told BusinessWeek.com. "It just shows China's phenomenal economic development over the past 30 years."

Ferretti, which owns eight brands including Riva, Pershing, Mochi Craft, CRN and Custom Line, went through a debt restructuring in 2009 as a group of 100 creditors agreed to convert some of their €1.2bn of debt to equity to avert bankruptcy. UK-based Candover Investments Plc, which acquired the Ferretti Group for €1.5bn in 2007, ceded its stake in the company. The Ferretti Group currently has about 2,000 employees.
Source: IBI News