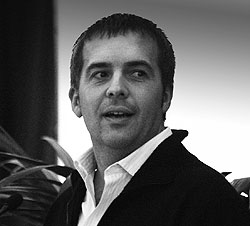 Fabrice Vial, French entrepreneur and the majority shareholder of French superyacht yard Chantier Naval Couach, has been murdered on a yacht in Corsica.

43-year-old Vial was shot in the back in the early hours of Friday morning while on a chartered 35m (115ft) Couach, Team VIP, moored in the bay of Porto-Vecchio.

The shot is believed to have been fired from another boat. French police so far have no clear leads.

Vial was not involved in the day-to-day running of Couach, but as president of the supervisory board he was responsible for the developing the yard's strategy.

Couach is understood to be in the final stages of negotiations with two parties for their participation in the company. The yard's relations with its banks is also reported to be 'under pressure'.

On August 9, the bankruptcy court in Toulon, France, received the plans for the restructuring of Groupe Vial — of which Vial was president — and Vial Holding. The court's decision was scheduled for September 22.

Vial made his fortune when he took over his family's discount woodwork business, Groupe Vial, in the 1990s.

In 2009 Vial bought the French builder of superyachts and naval vessels, Couach, for €1.5m. The yard had declared itself unable to pay its creditors in March of the same year.
Source: IBI Plus